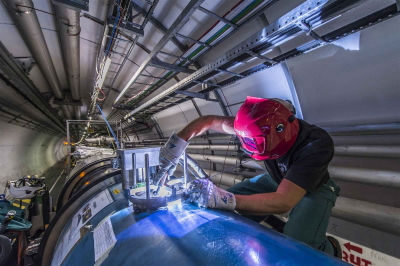 CERN, the European Organization for Nuclear Research, is an intergovernmental organisation whose seat is in Geneva but with its premises located on both sides of the French-Swiss border.
CERN's Procurement and Industrial Services group is responsible for the procurement of all supplies and services for CERN departments and experiments.
If you are a Belgian firm that has been awarded a CERN order or contract, or you wish to learn more about CERN contracts, the following link will help you to understand the operational process of the procurement at CERN.
Contact persons for Belgian companies
Jérôme PIERLOT

Procurement Officer in Industry, Procurement & Knowledge Transfer Department, CERN

Jérôme Pierlot works at CERN in Geneva and is the main contact person for the Belgian companies that wish to do business with CERN. He is also head of the section in charge of all procurement activities related to Accelerators & Technology at CERN.

E-mail: jerome.pierlot@cern.ch
Phone: +41 22 767 24 53
Web: http://cern.ch/ipt-dep 

Véronique HUPPERTZ

Economic and Trade Representative for Wallonia Export-Investment Agency / Brussels Invest and Export (AWEX)

Véronique Huppertz works at AWEX in Geneva and is the contact person for the companies from Wallonia and Brussels that wish to do business with CERN, and more broadly in Switzerland.

E-mail: geneve@awex-wallonia.com
Phone: +41 22 788 48 60
Web: www.wallonia.ch
 

Paul VANOVERLOOP

Economic and commercial counselor, Flanders Investment & Trade (FIT)

Paul Vanoverloop works at FIT in Zurich and is the contact person for the companies from Flanders that wish to do business with CERN, and more broadly in Switzerland.

E-mail: paul.vanoverloop@fitagency.com
Phone: +41 44 280 34 35
Web: http://www.flandersinvestmentandtrade.com/site/landing.nsf/EN